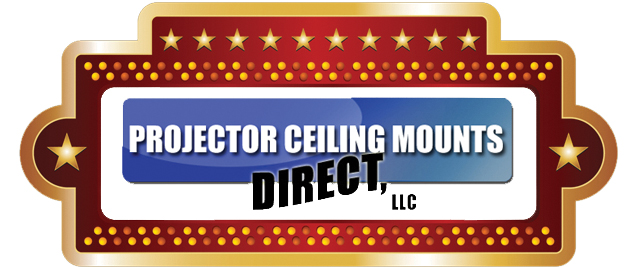 Projector Ceiling Mount for ViewSonic PJD5352 Projectors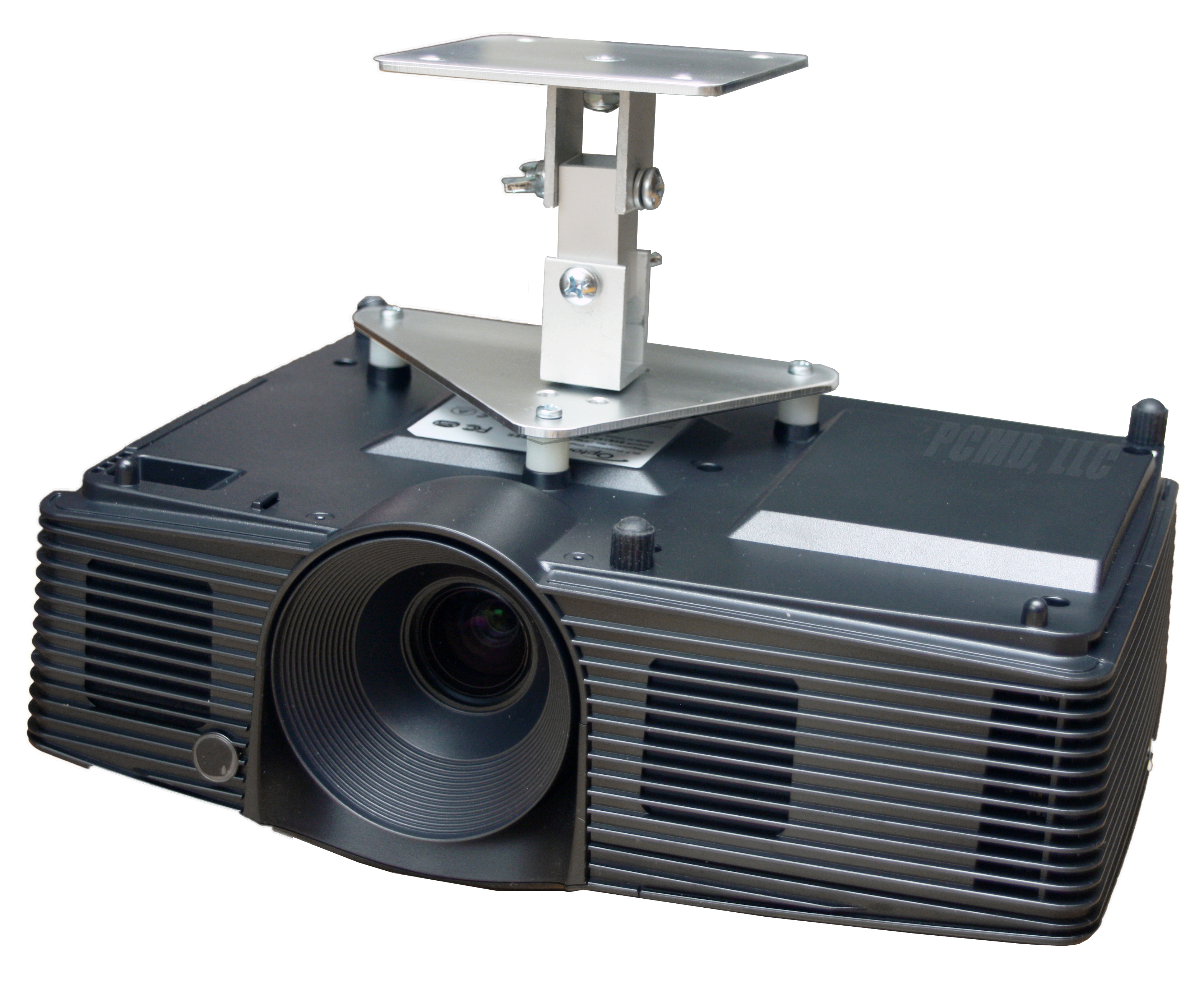 Actual mounting plate may differ from picture
Projector not included
Projector ceiling mounts from Projector Ceiling Mounts Direct (PCMD) LLC. offers the consumer a quality ceiling mount at a fraction of the cost of others on the market. This projector ceiling mount can be rotated 360 degrees, and pitched and rolled in any direction. Max Tilt: +/- 80 degrees. The mounting plate is CNC machined for precise fitment and made from 6061-T6 aircraft grade aluminum. Unlike universal ceiling mounts, our projector ceiling mounts are specifically designed for your projector. This ensures proper hanging of the projector by utilizing minimal projector coverage as well as leaving adequate space for heat to escape. All the necessary hardware is included to install the ceiling mount onto your drywall ceiling or wooden beam and projector. Detailed instructions are also included for a quick and easy installation. This mount style sets the projector approximately 5 inches from the ceiling.
KIT INCLUDES:
CNC machined aircraft grade aluminum mounting plate
All the necessary hardware included
Detailed instructions for easy and quick installation
SPECIFICATIONS:
Sets the projector approximately 5 inches away from the ceiling
Color - Mounting plates are mill finished. Structural u-channels and shafts are satin anodized
Yaw: 360 degrees
Pitch and Roll: +/- 80 degrees
Not intended for drop/false ceilings
THE PCMD ADVANTAGE:
Customer Service

Have a question? We respond to customer questions promptly and professionally. We strive to make your purchase the easiest it can be. If you have any questions, feel free to ask us and we'll respond within hours!

Made in the USA

Our mounts are proudly designed and manufactured in Ohio.

PCMD is Global

PCMD, LLC. has supplied tens of thousands of projector ceiling mounts all over the world to schools, churches, businesses, and personal home theaters.

Competitive Pricing

We will not be undersold! If you find a lower advertised price anywhere for a comparable mount, we will match their price.

Industry Leading Warranty

We back up our mounts with a Lifetime Warranty and 100% Money Back Guarantee! See below for details.
Our competitor limits their customer to a 90 day warranty. Our warranty NEVER EXPIRES. PERIOD.

FREE Mount Exchange Program

We also offer the industry's first FREE Mount Exchange Program for existing PCMD Customers.
Buy a new projector? Upgrade your mount for FREE! Our competitor charges their customers "$14.99 + S&H"
Simply send us your existing projector plate and we'll exchange it for a new one at no additional cost to you; OR order a new mount for your new projector and once received, ship us back your old mount and we'll refund your entire new order.


Our FREE Mount Exchange Program is hands down the best in the industry. All you pay is return shipping of your existing mount. That's it. It's far less than the "$14.99 + S&H" you will be paying through the other guys.

Custom Mount Applications

Have a projector that we don't have mount for? Send us an email and we will work with you to custom make a mount for your projector! There are no minimum quantities required and no additional cost!

FREE Domestic Shipping

As with all of our product, we offer free domestic shipping throughout the United States!
Visit our Store for additional ceiling mounts with FREE Domestic Shipping!


EXTENSIONS:

Our standard all-metal mounts place the top of your projector approximately 5 inches away from the ceiling, but extensions are available.
Available lengths: 8", 10", 12", and 14"
Please visit our Store for additional ceiling mounts with extensions.


AUTOMATED FEEDBACK:

Your feedback is important to us, whether positive or negative. Once you receive your package, please take a couple minutes and send us feedback.
Once you have paid for your mount, we AUTOMATICALLY send you positive feedback. Other sellers wait to see what kind of feedback you leave for them before leaving feedback for you. That is wrong! Once you have paid, you have completed your side of the transaction and nothing but positive feedback should be given.
With your feedback, we can continually improve our product as well as customer satisfaction. The input we receive from the customer speaks louder than anything. Help us to continually improve; leave us feedback.


PAYMENT:

Payment through PayPal is the safest and securest form of payment.


SHIPPING & HANDLING:

Orders placed and paid for through PayPal will be shipped within 24 hours, Monday through Saturday. Our competitor stops shipping on Fridays.
All orders will be shipped via USPS Priority Mail or USPS International Priority Mail.
Shipping is always FREE regardless of quantity purchased.
All International Orders are handled through eBay's Global Shipping Program. International shipping costs will vary.
USPS Express Shipping is available! The choice to upgrade shipping is made at checkout.


RETURN POLICY:

We believe you will be 100% satisfied with the form, fit, and function of your projector ceiling mount that we will extend a LIFETIME WARRANTY on all of our projector ceiling mount kits! The competition can only offer 90 day terms.
If for any reason you are not satisfied with your ceiling mount, simply return the complete kit for a refund. No questions asked.
Buyer pays return shipping and is not refundable.
Projector mounts must be in "like new" condition to be eligible for a full refund.
Lifetime warranty only includes refunding of the original purchase price, not replacement parts.
Damaged/worn parts that are returned will not be covered under the warranty and will disposed of at the buyer's expense.
Unsure about the condition of your mount? Contact us before shipping it back.
Refunds will be issued via PayPal one or two business days after receipt.